A History of Burning
This epic, sweeping historical novel full of "wondrous complexity" spans continents and a century, and reveals how one act of survival can reverberate through generations (Rachel Khong, author of Goodbye, Vitamin). ​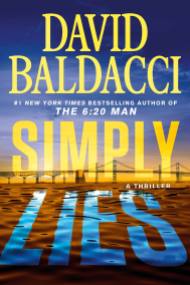 New From David Baldacci
From the #1 New York Times bestselling author of The 6:20 Man comes a twisting new psychological thriller in which two women—one a former detective, the other a dangerous con artist—go head-to-head in an electrifying game of cat and mouse.


Learn more
Your Book Club Resource
GCP Club Car
Get the most from your books with monthly discussion guides, author Q&A's, book news, recipes, and exclusive sweepstakes delivered to your inbox.
Discover More From Grand Central Publishing